Bringing you top quality Work.
Call us now!  to get your project Started.
Welcome to All Star Patios, we take great pride in our work that we deliver truly deliver on customer satisfaction. Whether you're having a barbecue with family and friends or relaxing with a book, patio covers help protect from the sun, rain, snow, and other elements. Call us we are ready to take on your project. No project is to big or small our professional crew is ready to go to work for you. Feel free to brows our website to learn more about our past projects and Thank you for visiting our site, don't forget to share with Family and friends, they will thank you as well.
See our full photo Gallery
Bringing our customers quality and satisfaction in our work.
ALL WE DO
☆All Star Patios sells and Installs Aluminum shade products,⛩🏜 including Solid and Lattice style Patios Covers, Pergolas, Ramada's, Carports, Privacy Panels, Privacy Walls, Arizona Rooms, Windows Screens. We do Free Estimate on your cover Patio.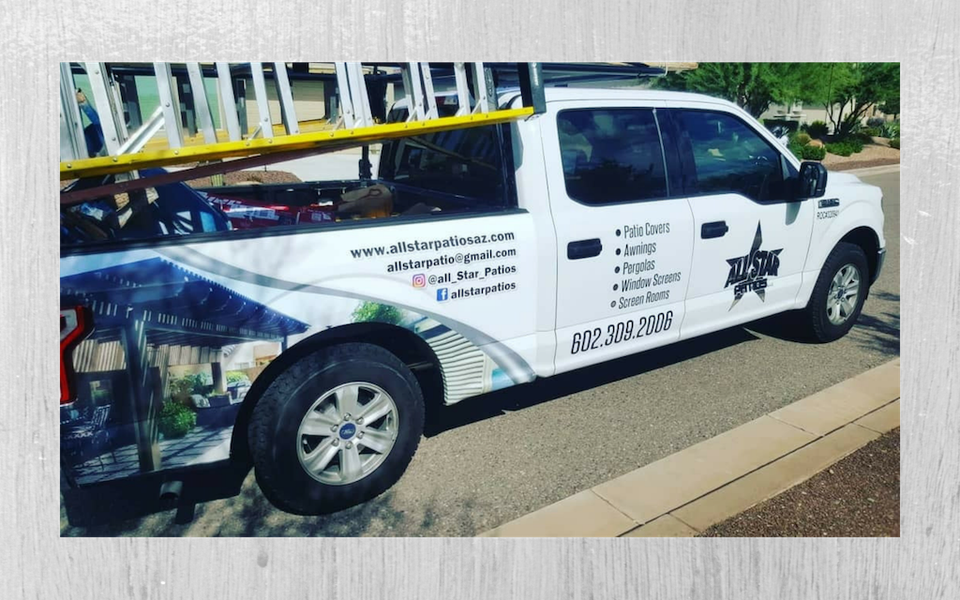 Select the Best Patio For You
Our staff is always ready to go, no matter how big or small your project may be. All it takes is one call and we'll be there. Customer satisfaction is our motto!. Bringing you and your family a satisfied smile is our great gratification. We would love yo have you as one of our valued customer.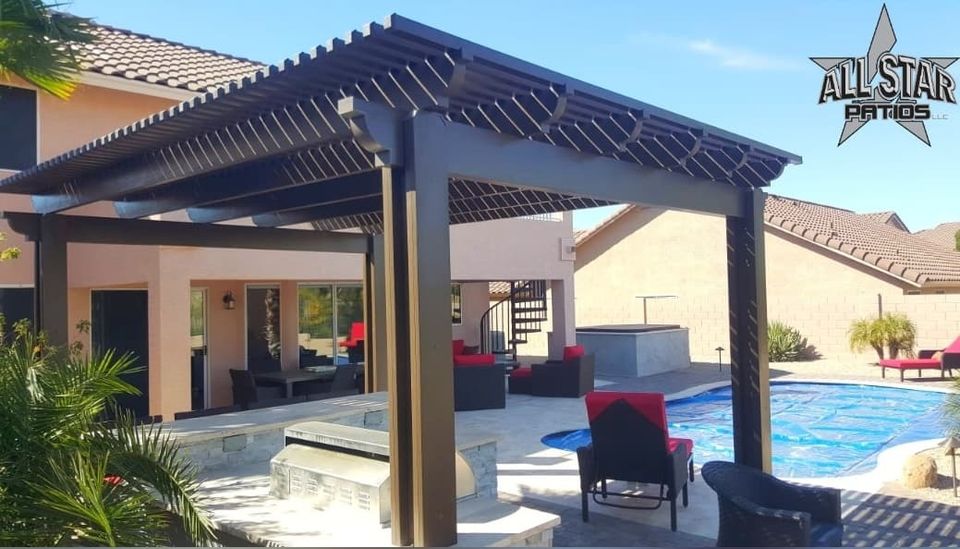 Select The Best Patio For Your Home
Begin by thinking about how you would like your outdoor space to function. Would you like it to serve as a dining area on warm summer nights? Would you like to host your next dinner party or your daughter's birthday party in the space? Is a peaceful reading nook more of what you're looking for in your outdoor room?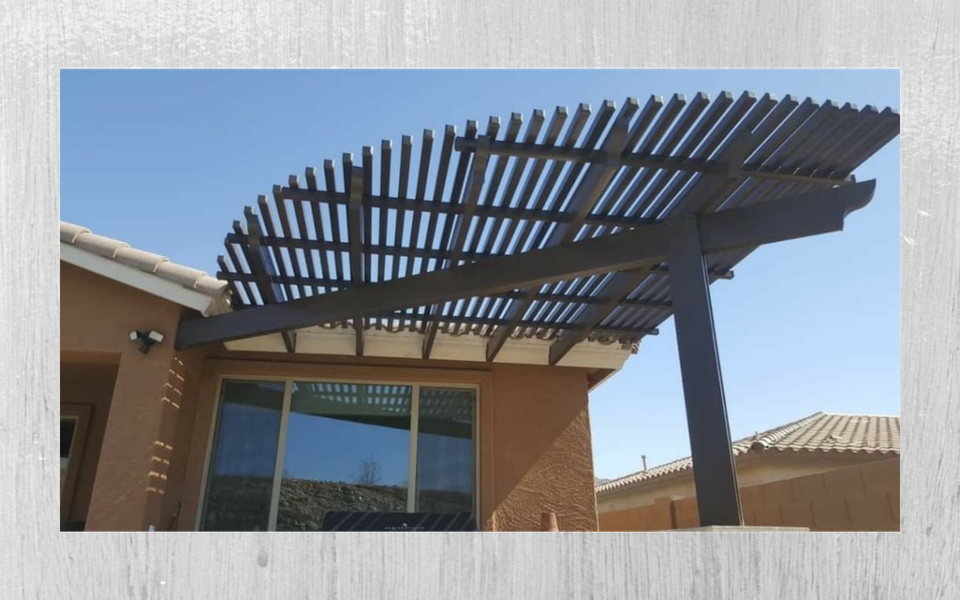 You can see our past work by clicking on the image and will redirect you to our image galleries. Don't hesitate to call and let us know what is the best patio fit for your home.
See what some of our past clients are saying about us.
"Great company to work with. Hiram helped us with the design and we had it done before Christmas. Beautiful pergola and workmanship to match. Very professional and clean. Gladly recommend this company. Thank you for a great looking addition to our home!"
"Hiram and his crew are amazing! They show up on time and do the work they say they are going to do. Honest, reliable and hardworking. They know what they are doing and you can trust that they will get the job done the right way with no shortcuts! I had an amazing experience with these guys. I would recommend them to anybody looking for the best in the industry without paying for over priced work. They are high quality at an affordable price."
"It is hard to get someone out to Buckeye but, Hiram came in and in a couple of hours I had shade. Beautiful patio, reasonable prices. I would recommend his services."
Get Started Today with a Free Estimate.
Contact us today for a free, no-obligation estimate. Call or email us using the form below.